Meet our supporters
Find out how all our supporters are helping make a vital difference to Great Ormond Street Hospital (GOSH).
A provider of end to end business communication solutions, Alfonica are raising £50,000 + VAT through their recycling scheme turning unwanted mobile phones, tablets and laptops into cash in support of the charity, whilst helping to save the environment too. Partnering with the charity at the start of 2019, Alfonica have committed 100% of the proceeds to GOSH Charity.
---
ASK Italian has been a partner since 2008 and has raised more than £1 million for the charity. To mark this fantastic achievement, ASK Italian has been recognised as a GOSH Charity Friend of Adeona. The company's team members have raised money through customer donations when paying the bill, menu promotions on dishes created by a GOSH patient, via sales of their cookbook, and at their phenomenal annual staff events, which have included triathlons, runs and sports days.
---
Our partnership with Biscuiteers started in 2009. The sales of its selected products and online donations have helped Biscuiteers to raise more than £60,000 for GOSH Charity. The company also generously donated biscuits for our special events, including the annual Christmas Carol Concert.
---
Leading insurance company Brit have long supported GOSH via our annual Love GOSH Gala. In 2019, they committed to raising an extra £100,000 to fund an examination room in the Premier Inn Clinical Building.
---
Every year, BTIG organises an international charity trading day where brokers around the world donate their day's commission to a chosen cause. GOSH Charity is fortunate enough to be chosen each year to be one of the charities in London.
---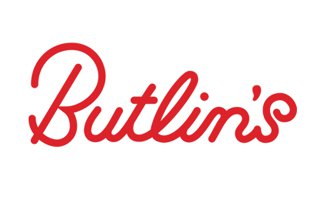 We launched our partnership with Butlin's in January 2015, and it has gone from strength to strength with the company raising over £780,000. Butlin's has also brought some special guests to the hospital's Summer Patient Party during the partnership, including redcoats, mascots Billy and Bonnie Bear, and the Teletubbies, to entertain the children and families.
---
Clinique is the main supporter of the Kiss it Better appeal for children with cancer. It helped us to surpass the £1 million mark in 2017. Clinique's employees and consultants fundraise across the country and provide experiences and opportunities for staff and families at the hospital.
---
We work with some of the UK's most respected and renowned charities. Our collections enable charities, without a network of charity shops or the means to process second-hand clothes, an alternative way of raising money. What's also important to our charities is the fact that we offer a convenient, hassle-free alternative for those who want to donate clothes.
Raising funds for charities and recycling is at the heart of what we do. We are excited about working with GOSH to help raise funds for all the amazing work they do.
---
We have been in partnership with the airline since 2016. So far they have supported research projects, funded a family room on Leopard ward, and now are generous supporters of the fantastic play team. 
On top of this generous support of the hospital, Delta Air Lines are also a proud sponsor for the charity's annual gala  Love GOSH x and since 2019 they have been lead sponsors of our Walkie Talkie Tower Climb.
---
The Walt Disney Company Ltd. first partnered with GOSH Charity in 2008 to raise £10 million towards the hospital's vital rebuilding and refurbishment programme. Disney achieved its goal and continues to provide unique and memorable experiences and events for our patients. More recently, the partnership funded an outdoor play area at the hospital, The Disney Reef, which opened in June 2018 and will leave a lasting legacy, bringing Disney magic to patients for generations to come.
---
For almost two decades, international gift company Enesco have supported GOSH through sales of their Heart of Gold figurines. In 2017, we launched an exciting range of Peter Rabbit Plush toys that feature patient art work. The Peter Rabbit Range includes small and large plush toys as well as collectable limited edition plushes – which have been a huge success.
---
The cash management team at HSBC have been supporting the charity for three years. They get involved at every opportunity, from organising a pub quiz and joining us at London Santa Dash, to offering up corporate benefits such as seats at The O2 Arena to help us fundraise.
---
iCandy has supported the charity since 2015 and is always thinking of ways to involve charitable giving across the business, from sales promotions on the Peach pushchair to customer donations at checkout and roadshows. This year, iCandy reached a £100,000 fundraising milestone for GOSH.
---
Our partnership with McColl's launched in October 2019 with the goal of raising an incredible £1 million over the next three years. Stores across the country will be supporting families at the heart of their communities with fundraising events and GOSH products for sale. Fundraising will go towards the refurbishment of the new McColl's House, vital parent accommodation for parents and carers travelling from across the country for treatment at GOSH.
---
M&S has been funding the hospital's research activity since 2011 and has raised over £2.5 million for the charity so far. Food ranges bearing the GOSH Charity logo support the partnership, and they provide support for our events such as RBC Race for the Kids & Santa Dash. M&S also chose GOSH Charity as one of the beneficiaries of the Sparks loyalty card, where M&S donate to the charity each time a customer selects GOSH Charity as the beneficiary when they make a purchase.
---
Morgan Stanley has supported GOSH Charity for more than 10 years, raising more than £13 million to date. They have helped to fund the Morgan Stanley Clinical Building and most recently Morgan Stanley House, a new parent accommodation building near the hospital. They have recently provided funding for the Hospital School and Activity Centre.
---
Qlik has an amazing team of supporters who have thrown their full weight behind our partnership. As well as sponsoring RBC Race for the Kids, the team have committed to matching every pound raised by employees across personal challenges, office fundraising and engaging clients and business partners.
---
Raffolux hosts online competitions for money, luxury holidays, dream cars, the latest tech and experience days. Partnering with us in 2020, they are aiming to raise £50,000 by the end of 2021 through raffle ticket sales as well as exclusive charity raffles.
---
Royal Bank of Canada (RBC) has been the title sponsor of RBC Race for Kids since 2010, raising more than £2.5 million via employee fundraising, trading days and donations from the company, funding the Royal Bank of Canada Neurosciences Unit at the hospital. They are now funding the refurbishment of a parent accommodation site opposite the hospital which will become Royal Bank of Canada House.
---
We have benefited enormously from a brilliant partnership with Small Luxury Hotels of the World since 2014, which has so far raised over £400,000 for the charity. The company generously donates over 100 overnight stays each year to a variety of charity events as auction and raffle prizes.
---
Sweets for Life has raised more than £2 million through the sales of sweets in workplaces in the UK. The money raised has helped to fund a cardiac intensive care isolation room, seminar room, treatment room and ward kitchen in the Morgan Stanley Clinical Building and the hospital's new Surgery Centre in the Premier Inn Clinical Building.
---
In July 2016, the charity launched a partnership with TAS Restaurants raising money for the hospital's key funding areas. In each restaurant, bar and café, 25p + VAT from the sale of every bottle of still and sparkling water is donated to the charity, as well as 75p + VAT of the sale price of every GOSH Group and Lunch Menu. Staff also fundraise by hosting ticketed dinners and events.
---
---
Our partnership with The Three Maskateers (a subsidiary of the PDS Multinational Group) 
and The Avantguard started in 2020. PDS Multinational and it's subsidiaries has been supporting GOSH Charity for the last 5 years raising £ 108,000. PDS has also donated £100,000 worth of PPE to Great Ormond Street Hospital to help support frontline workers and patient families at the hospital during the Covid 19 pandemic.
TOBAR Group Trading Ltd, the parent company of well-loved British retailers Hawkin's Bazaar, first chose to partner with GOSH Charity in 2014. The organisation pledged to raise £25,000 in the first year to support the hospital's ambitious redevelopment plans. The company has since gone on to surpass a £200,000 milestone through the sales of 'Hop for GOSH' space hoppers and employee fundraising.
---
Trailfinders, the main sponsor of the annual Christmas Carol Concert, has supported GOSH Charity since 2006 and has donated more than £1 million to the charity. To mark this incredible achievement, Trailfinders has recently been recognised as a GOSH Charity Friend of Adeona.
---
Premier Inn & Restaurants has been supporting GOSH Charity since 2012. Staff, customers and suppliers raised £7.5million towards the Premier Inn Clinical Building which was officially opened at the beginning of 2018. The new clinical space has allowed the hospital to move children out of old, cramped wards into modern wards where parents can stay comfortably with their child overnight. The company are now fundraising as part of a new pledge to raise £10million for the new Sight and Sound Centre. The Centre will be the first dedicated facility designed specifically for the needs of Children with sight and hearing loss in the UK.
---
XTX Markets, a financial market maker, has been supporting GOSH Charity since early 2016, raising £100,000 through individual sporting challenge events, office raffles and silent auctions. XTX staff have taken part in our various events including our inaugural Velodrome Pursuit event at the Lee Valley Velo Park and attended the Leading the Lions Dinner ahead of the Lions tour, at which GOSH Charity were the chosen London beneficiary. They are currently funding £100,000 towards the hospital's innovative data project, DRIVE.