Meet our partners
Thanks to our amazing corporate partners, we can help make a vital difference to the lives of seriously ill children.
Meet some of our current partners
Every partnership makes a difference. Here's how some of our current corporate partners are partnering with us to provide vital support, to raise money and to leave a legacy to help the work of the hospital. Their transformational support has helped build clinical buildings, patient accommodation, funded the play specialists and much more.
Premier Inn and Restaurants (Whitbread)
Our charity's flagship partner is Premier Inn and Restaurants, the biggest hospitality company in the UK. Since 2012, Whitbread has been supporting our work through its Force For Good programme.
Thanks to the extraordinary efforts of Whitbread's team members, guests, and suppliers, an incredible £22 million has been raised for GOSH Charity so far through fundraising activities like sleep-a-thons, skydives and donations made during hotel stays.
This impressive amount helped fund the Premier Inn Clinical Building which opened in 2018, as well as the Sight and Sound Centre supported by Premier Inn – the UK's first dedicated facility for children with sight and hearing loss – which opened in 2021.
In 2022, following a company-wide partnership vote, Whitbread team members chose to continue supporting GOSH Charity and we couldn't be more excited about the future milestones we will achieve together.
Butlin's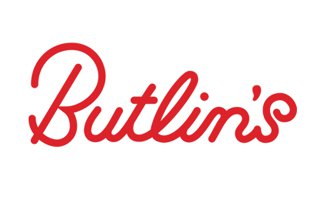 Butlin's, the Home of Entertainment has partnered with GOSH since 2015. The partnership has recently surpassed £1 million in fundraising, and Butlin's support extends into entertainment and fun. The collaboration has its roots in 1938 when Sir Billy Butlin charged Sunday daytime visitors travelling on the Butlin's Railway one shilling to enter Butlin's resorts, with all proceeds going to GOSH. Later, Butlin's donated funds to help purchase the hospital's first CT Scanner, and today, a wide variety of fundraising methods are used to support the charity. These include guest donations when booking online and resort sales of co-branded products. Butlin's mascots, Billy and Bonnie, the entertainment teams, and Redcoats bring zeal and energy to GOSH events, such as the patient parties and RBC's Race for the Kids. Butlin's support is very important to us at GOSH Charity, especially because it helps to fund the hospital's Play Team – support staff who enrich patients' care by engaging them in games and crafts as a form of respite and therapy.
We're delighted to have raised an incredible £1 million for GOSH Charity. This money has helped to fund the hospital's most urgent needs, including ground-breaking research to help find new treatments and cures. Thanks to the amazing fundraising efforts of our team and guests, the money raised has helped many families in so many different ways. We look forward to continuing our support and hopefully raising even more money for this special charity.
Disney
GOSH and Disney have a long history together. In 1951, Walt Disney himself visited the hospital, beginning a legacy that would transform the lives of seriously ill children. Nearly 60 years later, in 2010, Disney made an extraordinary commitment to raise £10 million to help fund the development of the Morgan Stanley Clinical Building, which is now a world-leading centre of heart, lung, kidney, and neurological care.
Following this, the Disney Reef opened, which is a colourful, underwater-themed outdoor play area that brings together special lights and sensory elements with Disney favourites, including Mickey Mouse and Goofy. Located at the heart of the hospital, the Disney Reef helps to create special moments of togetherness and provide inspiration to seriously ill children and their families. Disney also continues to bring joy to those who need it the most at GOSH by delivering magical activities such as character visits and bedside screenings of Disney films.
Marks and Spencer
GOSH Charity's innovative partnership with Marks & Spencer sprung from the shared ambition to improve the nutrition and wellbeing of children all across the UK. In 2011, the M&S team collaborated with the hospital's nutrition experts to develop the 'Tiny Taste Buds' food range, which consists of a variety of healthy meals, snacks, and lunch-box favourites tailored for children. A portion of sales from each product is donated to GOSH Charity, helping to support the lives of seriously ill children.
Alongside this, M&S raises funds for the hospital through Sparks Card donations and provides vital volunteer support to events such as the RBC Race for the Kids. M&S' total fundraising for GOSH Charity has so far exceeded £3 million and has contributed towards funding the hospital's support services, as well as a brand-new bedroom at the Mittal Children's Medical Centre, a modern clinical building that enables parents to stay overnight at their child's bedside in spacious, en-suite rooms.
Morgan Stanley
Morgan Stanley, a world-leading investment management and financial services company, is GOSH Charity's longest-standing corporate partner. The firm has contributed a wide variety of high-value support to us since 2007, working hard to ensure that the seriously ill children at GOSH have the best possible start in life.
In 2012, after Morgan Stanley raised an incredible £11.17 million, The Morgan Stanley Clinical Building was opened. It is a pioneering medical facility for children with kidney, brain, heart, and lung conditions. Since then, Morgan Stanley has consistently gone above and beyond in its support, and in 2016, it raised £300,000 more than its expected £1.5 million for the development of Morgan Stanley House, a family accommodation unit.
On top of this, The Morgan Stanley Garden, one of the hospital's peaceful green spaces, was opened in 2016. The Morgan Stanley International Foundation has funded several high-impact projects related to nutrition, education, play, and digital skills for GOSH Charity.
Royal Bank of Canada (RBC)
Royal Bank of Canada (RBC) is a global financial institution that has supported GOSH Charity since 2010, as part of their commitment to help communities prosper. Royal Bank of Canada (RBC) has been the title sponsor of RBC Race for Kids since 2010, raising more than £2.5 million via employee fundraising, trading days and donations from the company, funding the Royal Bank of Canada Neurosciences Unit at the hospital. They are now funding the refurbishment of a parent accommodation site opposite the hospital which will become Royal Bank of Canada House.
The Orient Corporation / Shinkumi Federation Bank
The Orient Corporation and Shinkumi Federation Bank are two Japanese financial services firms that have collaborated to issue the Shinkumi Peter Pan Card; a social contribution credit card that raises funds for GOSH Charity by donating a portion of the cards' usage fees. Launched in 2008, the Shinkumi Peter Pan Card is Japan's first credit card to combine contactless smart card technology with a socially beneficial objective. So far, the Orient Corporation and Shinkumi Federation Bank's efforts have raised over £1 million for GOSH Charity, and we're grateful for their wonderful, ongoing support. The credit card is unique for being one of the only pieces of Peter Pan activity in support of GOSH Charity that takes place outside the UK and US – a great example of how JM. Barrie's legacy continues to transform the lives of seriously ill children.