Louis' story
Louis Dundas was a patient at Great Ormond Street Hospital who died from a brain tumour in April 2008, aged four. 
Although Louis and his family received specialist palliative care support, at times he still suffered terribly.
Critical role of palliative care
Louis' family experienced first hand the critical role that palliative care teams can play in supporting not just the child, but also the wider family.
Crucially, their experience highlighted to them the lack of research in the field and the desperate need to share knowledge within the UK and worldwide.
Making a difference
After Louis' death his family resolved to help draw attention and funding to children's palliative care.
In 2009 the Dundas family launched a fundraising appeal to create a worldwide resource – the Louis Dundas Centre for Children's Palliative Care – to undertake research, training and practice in their son's name for the benefit of very sick children.
A personal message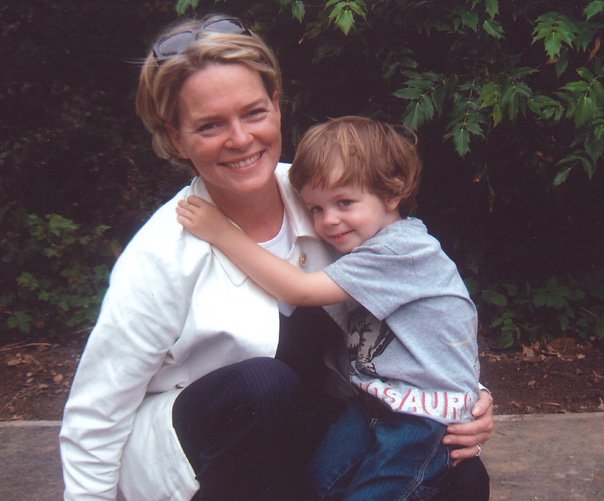 "This project is hugely important to my husband, Bruce, our children and me, who witnessed first hand the unimaginable pain suffered by my son Louis.Despite the very best care available and the skill and devotion of the remarkable team at Great Ormond Street Hospital, he experienced side effects from his illness – a brain tumour – which we believe no one, let alone a four-year-old, should have to suffer. Our friends and family were shocked to the core by the pain our little boy had to endure.Through Louis' experience we discovered that paediatric palliative care is a hugely under-resourced area in the UK and in fact the world. Research into paediatric pain management and palliative care is crucial. A combination of research, the clinical application of that research and the dissemination of findings will be the most powerful way to reduce the suffering of these children. We aim to bring the attention and investment to children's palliative care that it sorely needs. It is my hope that by seizing this opportunity to establish the Louis Dundas Centre for Children's Palliative Care to support the True Colours Professional Chair at Great Ormond Street Hospital, my little boy's suffering will bring relief to millions."